31/10 Handicap B Overcome . .
Equipe GTS runners Tom Smith, Malcolm Johnson, James Cottingham and Bob Luff mugged the handicappers in the 56th Birkett 6 Hour Relay at Silverstone, their MGB's completing 266 (311) laps to the the second place Cobra team's 276 (308). The 3 lap margin saw the MGB's win for the second time in three years, and for Bob Luff it was a repeat of his 1982 success. The Sprite team of Mark Lister, Simon Page, Charles Marriott, John Hopwood and Christian Andrew were 10th with 257 (298) laps.
Nurburgring Classic 2005 . .
Equipe GTS regulars Paul Freeman, Rob Cull, James Willis and Brian Lambert took a ride on the wild side at the demanding German rollercoaster -
RC -'We had a really good time. I love that circuit. It has everything you could want, and I had such a headache after Saturdays practice because I've never concentrated so hard in my life. On the Friday in the dry, it confirmed why I race cars. I had a smile from ear to ear for hours after I got out of the car. That's how awsome I found the track'.
02-10-2005 Top Hat at Mallory . .
The season finale with the Top Hat series was full of incident, some of which involved re-modelled machinery, although bruised pride and panels were the worst casualties. Lotus 23, Healey 3000 and Austin A35 owners went home with a Xmas wish list for parts as long as your arm.
Cloth Cap - Optional Two driver - 25 minute practice - Pia Bianci drove her new love, an MGB roadster, having shared the Fallerac in previous races with husband, former WSM MGB owner Toni Bianci (59.029). Current WSM 207 owner Rae Davis saw his Mini Marcos rolled at Gerrards with Willie Lynch (56.898) at the wheel, but simply popped the front and rear screens out and joined the grid. Healey brethren David Smithies and Chris Clarkson (56.858) were in charge of John Chathams famous DD 300 in class A, and class B pacesetter was Russell Martin (58.236) in an MGB, with TR 2 and 3 splitting the remaining three MGB's (the WSM MGB's meagre 1.004 for 19th may be excused - or not - by a 3.9 diff that had to stay in). Pole came from George Douglas (52.725) in a Ginetta G12, but by a small enough margin from Chris Sharpe (53.128) in an Elva Mk7 that indicated things would not necessarily go his way in the race . .
45 minute race - uneventful until fourth place qualifier Lotus 23B of Seckel/Seckel slammed into the bank immediately after the chicane. A safety car period at the 14 minute mark led to a crammed pitlane with everyone keen to make their mandatory stop while the SC flags flew. Main beneficiaries included the WSM MGB that jumped the Arculas/Chisholm Lotus Elite and MGB of Cope/Stoate to 16th, and the Sharpe Elva, which despite a fastest lap from Douglas of 53.171, held the lead until the flag. Closest finish of the race came from the E-Type of Alistair Dyson who clinched the scrap for 5th spot from the hounding TVR Griffiths of Richard Tyzack, and Russell Martin wrapped up class B comfortably from the TR2 of Chamberlain / Hazelwood.
Paddock Extras - Toni Bianchi was coerced into a photograph with the car he owned in the 1970's. As the instigator of the colour change to red from the original white, he approved of the darker 'Tartan' red applied in 2003.
The A40 Farina of Sprite racers Mark Lister and Simon Page decided to dispense with brake fluid during practice for 'Oldies But Goldies', but a gearbox breakage then scuppered their race.
Bad Timing - DW-S sported a plaster following a shaving accident, and then fell over a Lotus (admittedly easy) in the paddock shortly before Autosport's Marcus Pye sent a photographer along to snap the W-S of WSM beside one of his designs.
Product Placement - Alec Hammond in his Chevrolet Camaro fought off a race long assault until the very last lap of the 30 minute Sebring Salute. Despite the cubic inches and steam roller width of the Camaro, he simply had no right to hold off for so long the bewinged, monster tyred piece of kit that was Rod Smith's Taydec sports racer.
Driver of the Day - 19 year old Joe Twyman, a regular with the Top Hat series, has battled Leukaemia with chemotherapy since April, AND raised circa £20k for the Teenage Cancer Trust through various methods. Joe's performance in a Lotus 11 for the class win, and D of D tribute, fittingly brought the longest and loudest applause of the day when presented his trophy by Top Hat organiser Julias Thurgood.
Thanks to - Will de la Riviere at Beech Hill Garage for his expertise, and to Murray Henderson and Ian Hullett who took time and trouble to organise pit boards, lap times and pitlane assist, only for the WSM driver to miss the info completely . .
Cancellation Costs . .
The Manx Motor Racing Club had to scrap 10th/11th September events due to lack of entries. Club officials will have put in time and money, and the disappointment cranks up the pressure for April 2006 plans of a sprint in the North of the Island and hill climb up the mountain - an active MMRC hinges on this event being a success . .
Equipe GTS at Zandvoort . .
Go to www.historique.co.uk for a Zandvoort update from roving reporter Jim Lowry I
Pix above courtesy of Jim Lowry. Pictured right, the Dutch hosts got wind of Jim's birthday, and the first tranche of candles duly arrives . . .
Click here for more pix
Spridget racing . .
Click on FISC for a report on three eventful Zandvoort races on 10th/11th September with the FISC Euro Tour Trophy . .
Equipe GTS at Brands Hatch . .
Hors D'Oeuvre . .
Saturday Practice - The double header at the UK's best motorsport spectator venue certainly

provided variety, although practice for the pitstop race ended with usual GTS suspects James Cottingham (59.187s pole) and Tom Smith on the front row. Neil Howe's TR4 was within a second, Rod Begbie's TVR 4th, Malcolm Johnson's MGB 5th, with Graham Coles 8th placed MGA outperforming. The Lancia Flavia Zagato of Hoble and Alfa Romeo
GTA of Smith/Maycock added extra zest to a thirty-one car GTS grid which included the WSM MGB, WSM202 and WSM210 at 16th, 18th and 29th, and Allan Ross-Jones would start his TR4 at the back after mechanical grief.
Smith or Jaeger . . ?
Saturday - Race One. A soaking track added interest, and only a mistake from Cottingham
ending in the gravel at Paddock Hill bend on lap 18 gave Smith (Jnr) the win after a titanic battle. Begbie had trouble getting TVR power down and slipped to 8th, while the fast learning Rob Cull flung his
MGB to 4th from a grid 10th. Ross-Jones clawed back twenty one places but ran out of laps, while Johnson's MGB again claimed third spot behind the rapid TR of Howe. The WSM MGB lead MG Motorsport's Doug Smith for 11th place, a car length at best between them for the first half of the race. They pitted together, but the canny team boss must have been equipped with a dodgy

timepiece and came out ahead. Best laid WSM plans to get the place back went awry with two laps to go, the WSM waltzing across the grass at Surtees and into 13th, tantalisingly ahead of Michael Van Ofen in 14th - left, Clive Cocks in WSM 210 skimming down Paddock Hill.
More Ofen Than Not . .
Sunday - Race Two. A spirited response from Cottingham with fastest lap, but he
still could not usurp GTS champ Tom Smith. In a class of their own (58.827s & 58.641) on a dry track, even the seriously quick Johnson had no answer in third place (59.672)

although turning the tables on Howe in 4th. Smith (Snr) was again locked with the WSM MGB but in front from the start, until a clean move into Druids brought the

WSM 12th place with three laps to go. Jim Lowry's WSM 202 number 28 (1.02.545) also got past the Smith MGB (1.02.375) and was looming large in big brother's mirrors when the WSM MGB (1.02.253) scattered the gravel at Clarke Curve and gifted 12th and 13th. Inevitably the WSM stalker, Van Ofen, was lurking in 15th spot (Van Ofen beat the WSM MGB

on the last lap at Dijon). Pictured , Hilberry's Lotus Elite (81) and Elstrop's Triumph Spitfire -
Rare shot at Surtees - three WSM's on same grid
Cull tured Drive . .
Candidates for Top Drive include Ross-Jones for a charge to 7th from the back of the grid in race one, Cull (pictured left with WSM 210) for his fourth spot on Saturday, Cottingham's fastest wet lap that eclipsed many of the grids fastest dry laps, and Tom Smith for nailing the GTS mantle. The vote goes to Rob Cull - not so long ago he was chewing the WSM tailpipe at Snetterton as a (relative) beginner in the Equipe series - a few of us now should like to have his vapour trail somewhere in sight . .
Cottingham (14) and Cull
Paddock Extras . .
Good to see Barry Sidery-Smith in form at Brands, pictured with the WSM MGB that he owned in the 1970's.
Thanks to Eden Conservatories and Rob Cull for their hospitality on

Saturday evening, to photographer Paul Webb for the pictures and Equipe GTS co-organiser Christophe Willmart.
May some blushes be spared but news to come on a small WSM contribution made at Brands to a charitable calendar to be published . .

GTS champ Tom Smith (right) talking with Rob Cull
Graham Coles (left) and Michael van Ofen (right)
MGCC Longbridge 100 . .
Silverstone hosted the 28 lap enduro amongst a packed week-end of Octagon thrashing. Free practice on Friday was indulged, no thanks to the WSM MGB starter motor which failed when Paul asked it to help get the car on the trailer, with an out of session blat in the afternoon. Driver tactics revolved, I suspect, around the merits of the crutch fumbling . . " can I secure your harness Mister . . " role that Yvette Webb would play in the driver changeover procedure - practice had shown that practice was needed. And wanted. A mediocre 1m 54s WSM time paled beside the polesetting MGB V8's 1m 37s, but at least Paul Woolmer had no claim on that achievement as his session was cut short after two laps . .
The WSM race, bar a brief flurry with gearbox guru Neil Hardy's 100M and Mark Lister's Sprite, was a non descript seven laps, and as the pained mechanical whine grew louder, discretion took over for a pit visit and one slow lap confirmation from Paul that the diff was to expire. One Shortbridge Enduro . .
Rob Griffiths' monster blue Midget blew many into the weeds for 27 laps until expiring and leaving the win to the Hall/Beer MGB. The less powerful spec MGB's of Johnson/Smith and Cottingham/Wilson took a creditable 4th and 6th respectively.
55th Silverstone International July 23rd . .
Slick shod MG ZR, Midget and Metro head up a 38 car grid for the Longbridge

100k Enduro Trophy two driver race. Regular 'Equipe' GTS runners James Cottingham, Bob Allen, Tim Patchett, Tom Smith, Malcolm Johnson and George Edney carry the MGB and T type flag, while Simon Page escapes FISC clutches temporarily in his AH Sprite (left). Hugo Holland Bosworth

and Mark Lister (right) bring more Austin Healey flavour to the mix and Rob Griffiths the monster Midget that claimed a few Manx scalps in the 1990's. The WSM MGB with Woolie and Sprout will have to go some to stay with that lot . .
Alias Smith & Smith . .
MGMotorsport's Doug Smith has entered 663 FRX for the two driver 'Equipe' GTS race at the high profile Historic Festival at Brands Hatch on August 14th. The races commemorate the 40th Anniversary of the MGB victory in the Guards 1000 race of 1965 won by Warwick Banks and John Rhodes in the ex-works 8 DBL car. Doug shares with son Tom, and the car is similar to Toms race winning red car but BRG, 1840cc engine and 3.9 diff. No pressure but interesting to see if Junior will be up to Dads pace . .

'Equipe' GTS comment from Jim Lowry -
"Our next event on August 13th/14th promises to be another memorable weekend at Brands Hatch, hosted by the Jaguar Enthusiast's Club with support from the Classic Sports Car Club. The weekend celebrates the 30th anniversary of the launch of the Jaguar XJS and Golden Jubilee of the launch of the Jaguar 2.4 Mk1 saloon ( in one of which I started my own racing career "several" years ago ). Expect a fabulous display of classic Jaguars and many off-circuit attractions including the annual Jaguar Enthusiast's Club concours competitions, entertainments, trade stands etc.
Many thanks to Eden Conservatories who will be providing a BBQ dinner in the paddock on Saturday evening for all 'Equipe' drivers and guests - no tickets or jackets required.
Click here for more information on the Brands Hatch event
Entry Selection - The 30 grid slots at Brands Hatch are 100% full and were so well before our intended close of entry. We are told that this is a nice position to be in, however it is inevitable that we will be disappointing some entrants who will have to be nominated as reserves. Christophe and I again have decided that we must give some priorities - firstly to those drivers who have supported us over the previous three years, to those cars fully complying with our regulations, and as ever to entries which arrive earliest through my letter box.
'Equipe' GTS races are becoming very popular, so please do not expect a guaranteed place on the grid if you leave your entry to the last minute. "
Zolder 03-07-05 - report from Jim Lowry . .
Five 'Equipe' GTS regular competitors took advantage following the trip to Dijon and stayed over as guests of the MG Competition / Holland group for a 30 minute race at the following weekend's European Historic Grand Prix at Zolder.
The MG Competition / Holland series caters for more modified MG cars similar to the MGCC BCV8 Class B cars, but it was Tom Smith in his FIA specification MGB who took pole position, the race win and set fastest lap. For several years the Dutch group have been trying to beat the apparently impossible 2 minute lap, and during the race Tom dutifully spoilt their dreams with an outstanding 1.58.2. Malcolm Johnson's FIA MGB also managed to beat the 2 minute barrier and finished a well deserved second overall.
Rob Cull's MGB failed after a strong run in the top ten with clutch failure and John Andon struggled with an incurable misfire in his Triumph TR4.
Regular 'Equipe' GTS competitor James Willis had a good mid-field run, also securing two class wins in the FIA European FIA GTS championship in his ex-works MG Midget Coupe at the same meeting.
Provisional plans are afoot to hold a round of the 'Equipe' GTS series at this venue in 2006. Watch this space . . .
Grand Prix De L'Age D'Or 25-26 Juin 2005 . .
'Venez voir courir l'histoire circuit de Dijon-Prenois'
The Crown Has Slipped . .

James Cottingham won the French classic and halted Tom Smith's domination of Equipe GTS in 2005. The series goes to Brands Hatch in August with the 'Equipe' GTS number one still at stake.
Practice - blisteringly hot conditions prompted a keen eye on temperature gauges and thirty six qualified, from polesetter JC's 1m44.072 to Jean Claude Wilmart's 2m10.703 with an obvious problem. Tom Smith (1m44.382) and Malcolm Johnson (1m46.744) maintained their 2005 form - Peter Edney (1m47.004) 4th
pipped the Lamberts - Mark Lambert (1m47.054) 5th outqualified father Brian (1m47.155) 6th for the first time - Rod Begbie (1m48.290) jammed his TVR in amongst the B's at 7th - David Beresford (1m48.532) and Ron Watt (1m48.620) were going to scrap at 8th and 9th - Michael Van Ofen (1m49.816) was 14th and pleased to be beside the WSM MGB (1m49.777) in 13th - Graham Coles (1m49.956) would prove to be a thorn in the side from 15th - Bob Allen at 17th (1m50.421) is rapidly improving in the MGB - and Gabriel Kramer's Morgan (1m53.223) would prove to be quick from 18th.
Race - After a rolling start, Cottingham eaked a lead of 19 seconds over Smith, with Lambert Senior proving his competitive urge remains to edge Malcolm Johnson to 4th and son Mark to 5th. The gravel trap near the end of the lap caught the unawary, and the twisty roller coaster nature of the track meant that passing opportunities against well matched opposition were limited. Ron Watt took some punishment in the drivers door area but still managed 11th, while the green MGA of Graham Coles went well to 12th, and Michael bloody Van Ofen pipped the WSM MGB with two laps to go for a deserved 14th . Gabriel Kramer kept his Morgan tantalisingly out of WSM reach, Paul Freeman still could not cure the misfire that he brought from Australia with Elizabeth, and James Willis got 11 laps before a DNF with mechanical woes. Not many were too disappointed to see chequered after 30 minutes as temperatures in the coupes were pushing 40 degrees.
Drive of the Day - Rob Cull made 6th fastest lap and sprinted up the order from the back before finishing 16th, a technical glitch dropping him from 9th with five minutes left and fortunately one place behind the WSM . .
*********************
Extras -

At drivers briefing, the Clerk of the Course, right, held our attention, as did Christophe Wilmart's interpreting. Even Bob Allen, far right, is hell bent on a good view. However, drivers concentration nearly wavered when Clerk of the Course's drop dead gorgeous assistant entered the room midway through instructions - no pix, wobbly camera . .

Rob Cull, left, the picture best explained by a 3am paddock curfew
and 'Spadge' Hopkins for company, but in nautical parlance known as . ."feeding the fishes". Right, Jim Lowry and Tim Patchett caught in a furtive exchange of paddock 'extras' . .

Left, Bob Allen demonstrates why his Sandhurst son's have the shiniest
boots. Right, David Beresford coping with a stressfull week-end (Mrs Beresford remains unconvinced).
Right, the sun is shining and the girls relax, but look in the right hand
shadows - can you identify who or what lurks by the door ?
Christophe Wilmart, left, raises a can and a smile, amongst many through the week-end with his unique interpreting.
Above . . "Stay behind me Monsieur and I'll cook for you at Brands . . " Rob Cull confirming that the way to a mans start is through his stomach.
"I'll fix that mate . . " but the recipient is underwhelmed by Rob's offer to pull the head off . .
left to right - Mark Way no 41 in assembly area foreground - Michael 'bloody' Van Ofen & Terry Patchett muse - Brian Lambert no 46 foreground - Christophe advises - John Bussey no 52 & Graham Bates no 63 foreground - TP has everything in hand.
left to right - Simon Gurney steps up for cheek to cheek action - Ron Watt imitates a buffalo at a water hole - Tom Smith settles graciously for the silver medal - Brian Lambert makes another clean getaway
An awsome circuit that compared to a Brands/Cadwell/Knockhill mix. Mind boggling to think of F1 cars doing their stuff at the limit with such little margin, and to watch the big guns strut their horsepower during our week-end was spectacular. Thanks to the early bird Equipe grid arrivals who insisted on staying in the spacious paddock outside the track - although crammed with goodies, the area within the circuit looked a nightmare to operate from.
And last but not least, JC will forgive me for stumbling across this pre-Camilla item and including amongst our luminaries. Never let it be said that 'Equipe' GTS spectators are not well dressed . .
Next up, Brands Hatch with 'Equipe GTS' August 13th / 14th for a double header week-end at the Historic Festival.
29th May 2005 - 'Equipe' Get Tom Smith at Mallory . .

Clive Cocks in WSM 210 qualified with a 1.06.3 and Jim Lowry in WSM 202 broke a half shaft after 7 practice laps but did a 1.01.4 to start 15th. Brian Arculus scorched ahead in class to a very impressive 3rd on the grid with a 57.8. Clive had a spare half shaft and despite concerns that the wheel bearing looked a bit sloppy, the entourage fitted the unit and it
was fine during the

race. Jim continued to experiment with tyre pressures, this being only his third race with WSM 202.

Clive finished 17th from 19 finishers and third in class with a best lap of 1.05.4. Jim finished 9th overall, second in class with a 1.00.7. Tom Smith, number 22, continued

his domination of 'Equipe' GTS races with another win and fastest lap of 56.09
more race pix, courtesy of Paul Webb, at wsmcars In Competition.
May 15th 2005 - Chequered 'Equipe' GTS at Donington . .

GTS may well stand for 'Get Tom Smith' if he dominates any more races in this fashion, cruising home at a scorching Donington Park to win the 'Equipe' GTS 30 minute race and his second GTS of 2005.
Practice followed a similar pattern to Snetterton in April, with Smith (1m 28.93), Brian Lambert (1.29.90) and Malcolm Johnson (1.29.95) heading up the MGB offerings, with Allan Ross-Jones's TR4 (1.29.66) in second spot.
Above, WSM Midget of Jim Lowry
WSM interest lay with the close proximity on the grid of the WSM MGB
(1.33.93) and WSM Midget (above, 1.35.98), while additional curiosity surrounded the prospective performance of hillclimber and sprinter Michelle Kirkpatrick, racing for the second-ever time in the MGB prepared by her husband. Tim Patchett (1.40.67) and Bob Allen (1.37.70) went up market and raced MGB's instead of their usual MG TA and TC steeds, while Colin Elstrop (1.38.47) in the Le Mans Spitfire, Nick Wilkins, pictured right with Jim Lowry (1.41.75) in the XK120 and Rod Begbie (1.32.39) in the TVR Grantura provided further interesting diversity to an eclectic GTS grid.
Below, MGA of Jon McDonald

The Lotus Elite of Brian Arculus threw a hissy in practice and would not start the race, but the loss of a green flag lap prior to the grid start drew some interesting warm-up techniques on the Melbourne loop. Several drivers then seemed caught unawares by the red lights going off and the usual frantic Redgate scramble assumed mighty proportions first time through. First lap mechanical casualty was Rod Begbie, while Jeremy Cottingham lasted just three laps before succumbing.
Smith stamped his authority with his fastest circuit on lap 3, but our closest scrap of the day was with David Beresford's MGB (1.31.36) and the WSM MGB (1.31.22) - on board video revealed how many times they swapped places - and highlights included a

double act instigated by Beresford through the chicane and cunning use of backmarkers. A promising last lap duel was marred by a twitchy flag handler who showed a glimpse of chequered one lap early and sent the 7th placed WSM to an early bath and a pitlane finish of 10th. Had a good humoured chat with the timekeepers and confirmed it was not a championship or race winning issue but worse - pride was at stake. Urgghh.

MG Motorsport prepared Smith held a comfortable 8 second advantage at the flag, with Johnson in 2nd place and FL with 1.27.80, Brian Lambert 3rd, Ross-Jones 4th and Mark Lambert 5th. Jim Lowry brought the WSM Midget into 12th and continues to sport a broad grin whenever asked as to how the WSM Midget is going. Kirkpatrick finished 15th, posting a massively improved fastest lap by a 12 second margin.
Above, Spitfire Le Mans of Colin Elstrop and TR4 of Allen Ross-Jones
Post match awards hosted by series organiser Christophe Willmart included
acknowledgement of Jim Lowry's innings of 50 not out, and recognition and thanks to MG Motorsport for their contribution to the event.
'Equipe' GTS grids have established a well deserved reputation that has become a lure to more. Well prepared machinery, close racing and convivial company are the not so secret ingredients that have lead to oversubscribed grids.
Above, Jim Lowry celebrates 40 + 10

26-04-05 'Equipe' GTS . .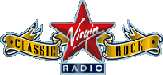 Snetterton CSCC April Race Meeting
Virgin Radio Classic Rock Equipe GTS 30 minute race
Tom Smith headed the practice times for the thirty-two car grid at 9am on a sunny Sunday
morning with 1m 28s, but the real eye opener was the first twenty qualifiers were only 10 seconds apart and a testament to the grid picking ability of the 'Equipe' GTS organisers. The appeal of the series has spread, and amongst the MG/MGA regulars were TR4, TVR Grantura, Jaguar Mk11, Triumph Spitfire, Ginetta G4 and Sunbeam Alpine.

Pre-match shenanigans included Clive Cocks failure to keep a straight face when asked by a fellow competitor on the same grid if the pit stop was timed or whether the driver got out and ran around the car before getting back in. It was patently NOT a two driver race, there was no pit stop requirement and somone had not read the paperwork in detail - a missed opportunity (Clive). Jim Lowry's WSM debut got as far as pit-lane when a rotor arm failed. Out of session qualifying rescued the situation.
The race was a cracker and went to qualifying form, but only after Oliver Bryant set fastest lap and finished a hairsbreadth in arrears to Tom Smith. And so it went on
down the grid - highlights included Neil Howe spanking his TR4 into a well earned 3rd, Mike Cann's Jag Mk11 and Simon Watson's TR4 scrapping unmercilessly over 6th, Rob Cull flinging his MGB into 12th after giving the WSM MGB grief, 70 year old Terry Bryant bringing his MGA into 17th and Linda Pearcy's MGB fighting with Clive Cock's WSM Sprite to the death.
Post match details revealed the unlucky Jim Lowry had retired his WSM Midget after 6 laps, Linda Pearcy improved her lap times by a massive 10 seconds, and there were seven retirements, twenty five finishers and fourteen seconds between fastest and slowest lap of the race. The WSM MGB finished 11th (1m 31s) with a new engine being carefully treated.
Worthy drives from Brian Arculus (Lotus Elite) and Barbara Lambert (MGB), while James Cottingham (MGB) retired after 16 laps having set 1m28s and leaving a battle with Brian Lambert and Malcolm Johnson for 4th and 5th.
Thanks to Jim Lowry and Christophe Willmart of Equipe GTS, and WSM thanks to Paul Woolmer for his liberal spreading of expertise throughout the week-end.
Onwards and upwards to Donington on Sunday May 15th for the 'Equipe' GTS half hour race . .
Plenty paid to see them, but on appearance would you let this lot out to race on your patch . . ?

Clive Cocks (right) interrogates AW-S as to the whereabouts of his racing boots after an under-bonnet search proves fruitless . .
Interested parties Rob Mackie (left) and ex-F1 mechanic Ted de la Riviere delve into WSM MGB innards with some success . .
and DW-S (left) and Ted discuss the WSM drivers failings . .

more Snetterton pictures at 'In Competition' courtesy of Paul Webb
Silverstone 21-03-05 . .

A blown head gasket spoilt WSM 210's entry in the hands of
Clive Cocks. After a good practice session (aided by a GPS unit to show him the way round, right) a gasket blew towards the end of the race.
Click here for pictures at WSM - In Competition